3 Reasons Why I Won't Bail on American Gods
As soon as I found out last year that American Gods was becoming a TV show, I ordered a copy from my local bookstore. I had read Stardust and The Ocean At The End of The Lane, both by Neil Gaiman, so I figured I needed to read American Gods before it was on TV. Alas, the tv show premiered on April of this year and I'm a little over half way done with the book.
American Gods, which follows Shadow a man who gets out of prison and is mysteriously employed by Mr. Wednesday sounded like the kind of book I would just eat up. It has fantasy, intrigue, and a struggle for power. However, that has not been the case.
How did this happen? I have read many books between the time I bought American Gods and today, yet, I have not completed this book. To add insult to injury, I recently read another Gaiman book, Neverwhere, and started reading another, A View from The Cheap Sit. By the way, American Gods is also a comic now, which I'm also reading. So, should I bail on American Gods the novel?
I don't think I should bail. I won't bail. I have thought about this a lot and I have a few reasons to keep reading. It might take me another year to finish, but I will finish.
Here are my 3 reasons to keep reading American Gods: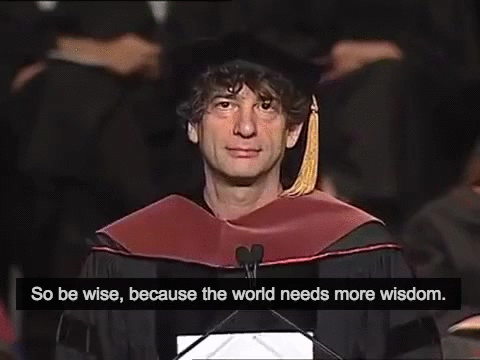 1- I trust the author
Everything I have read by Neil Gaiman I have enjoyed. His books are magical, they can be dark, somewhat scary, but at the same time you know you are in for a good adventure. Furthermore, he does a great job with his female characters, and let's be honest, it's great to read about complex women that can save themselves. So, I trust Neil Gaiman. I trust that regardless of how lengthy American Gods is, or how some parts are not full of action, there will be adventure and awesome characters.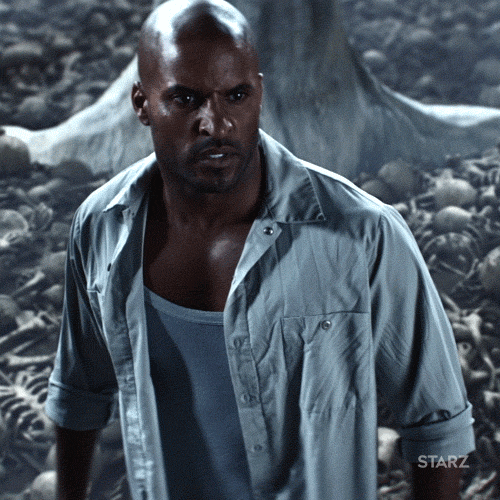 2- I want to know what happens in the end
At this point of my reading of American Gods, I'm pretty invested on finding out how it ends. I need to know what will happen if the old and new gods do battle. I need to know if we ever find out what Shadow's bigger role is. I mean there has to be more to that tall, dark, and handsome man.
3- I enjoy it when I do read it
Whenever I have picked up American Gods, I have enjoyed reading it. It's complex and it is definitely a book that has many stories within the main story, which means that you are always being surprised, always learning something new about this story. Also, there are some stories within the book that are kind of intro or origins stories for some of the gods, they have nothing to do with the main plot, but are full of detail and interesting.
I think there are many reasons to bail on a book and I have bailed on my fair share of books, but if you can come up with one good reason to give the book a chance, then maybe it deserves to be read.